Orthopedic Surgeon – Spine Specialist – Orlando, Florida
Minimal Invasive Spine Surgery
Minimally invasive spine surgery (MISS) does not involve a long incision. It avoids significant damage to the muscles surrounding the spine. In most cases, this results in less pain after surgery and a faster recovery.
Sport Related Injury
"Sports injuries" are injuries that happen when playing sports or exercising. Some are from accidents. Others can result from poor training practices or improper gear. Some people get injured when they are not in proper condition.
Treatment
Fat grafts taken from the wound, gelatin sponges, silicon-based sheets (Silastic) and other techniques have been used in an effort to block the mobilization of cells into the region of the nerve root, thereby inhibiting development of epidural fibrosis.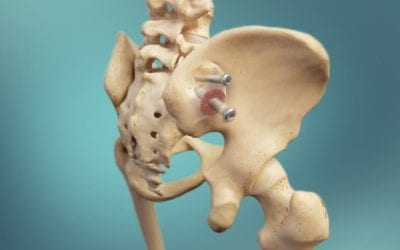 About the Sacroiliac (S) Joint The sacroiliac joints are strong joints (or articulations) between the bottom-most triangular bone of your spine, called the sacrum, and the ilium sections of the pelvis (the sections of the pelvis you put your hands on when you "put...
ALL VETERANS ARE WELCOME!
I served a total of 11 years as a Major in the United States Army Reserve.  I was activated following September 11, attacks and served three tours of duty in Iraq as part of the 629th Forward Surgical team.  I also served in the 33rd Combat Support Hospital at Ballad, at Camp Anaconda.
I am proud of my service and proud to continue to serve my fellow Veterans! Let me become your spine doctor.
Comments About Dr. Manzanares
My 5 year old son broke his arm. Even though Dr. Manzanares was not our doctor, he found out our son needed help or would be transferred to a children's hospital over an hour away. He postponed a scheduled surgery, and took on our son and repaired his arm. He was there for all the follow up and my son has complete and full use of his arm. Dr. Manzanares made the best out of our terrible situation and we are eternally grateful for his going above and beyond. He is the best doctor I've ever had the opportunity to see.
I have required three spinal surgeries within the past year, and I can say without any reservations that Dr. Manzanares is by far the best Surgeon I have ever had. His bed side manor and professionalism are unparalleled. He exhibits a care and concern for his patients which I feel is so often lacking today in the medical field. I can honestly say, that not only would I recommended him, but If I were to ever need another orthopedist, he without any question would be the one! Thanks Dr. M for all you have done! C.H.
Dr. Manzanares is an exceptional doctor and takes time with his patients. I never felt that there was an appointment before or after me…he and his staff are always prompt, professional, and curtious. He and his PA make you feel like a human being and that's why I have recommended him to many people since my surgery. Thanks for the second chance at life doc!
I have had multiple complications with my back. I have been here locally, gone as far as Texas for surgery, and am very grateful that this doctor is here. He has given back my life with his care and dedication. Bedside manner is more than you could ever expect from a busy doctor. A local prominent doctor was unwilling to operate, explaining to me "the pain would not kill me". Dr. Manzanares knew that it was killing me mentally. Thanks Doc, you are the best!!!
Back pain can be surprisingly complex
It is often up to you to figure out what is really causing your pain and get a correct diagnosis.